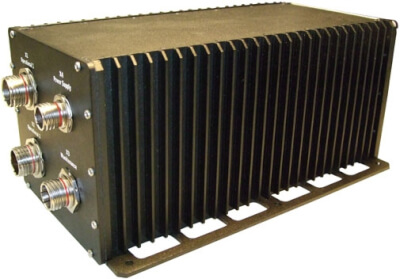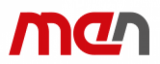 CPCI Rack Single Euro Conduction Cooling
CPCI Rack - Single Euro with Conduction Cooling - For standard 3U cards within CCA frames - 3-slot 3U backplane - System slot left, horizontal installation - Outline 200 mm x 350 mm x 145 mm - 4 MIL-C-38999 connectors (59 user I/O pins) - PSU 18-32 V,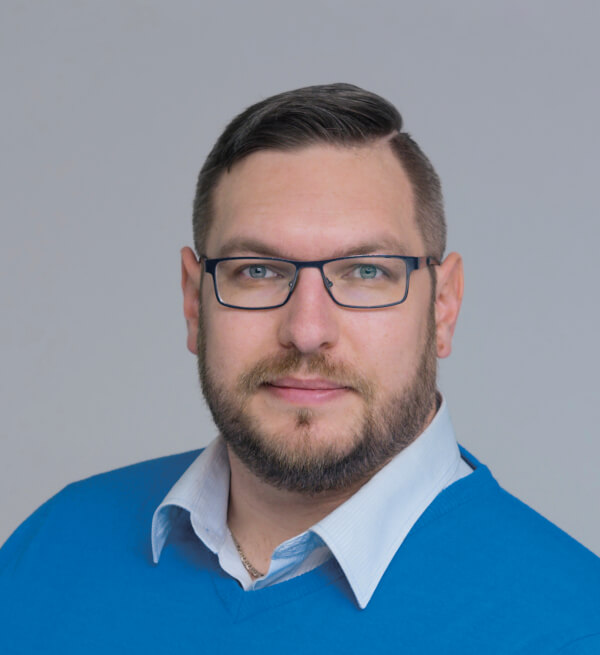 Popis
This enclosure for CompactPCI® cards in 3U format allows to use standard boards that were designed for ventilated systems even in an environment which needs conductive cooling. To do this, all critical components are directly coupled to the housing to divert waste heat to the exterior wall. This reduces the costs involved in the higher overhead of conduction cooling to the housing, and no PCB space is lost on the boards for this cooling method. This extremely robust enclosure is hermetically sealed against impacts from outside, offers high vibration and shock resistance through the use of wedge locks as well as special connector types such as MIL-C-38999. The standard front connectors of the boards are wired to four MIL-C-38999 connectors (three I/O connectors and one power supply connector) at the rear side of the system inside the housing. Both front and rear I/O can be made available on these connectors, and the pin-out is always customized. The standard CompactPCI® boards are fitted into a special "CCA" frame (conduction cooled assembly) and inserted into the system. The system provides three CompactPCI® slots for one CPU board with a side card and one I/O board, as well as a PSU slot with an H15 connector. The distance between the slots on the backplane is greater than on standard backplanes. The thermal resistance is 0.4 Kelvin/Watt and the temperature class Tx for 40 W maximum performance (for boards with an operating temperature of -40 to +85°C). The enclosure is compliant with IP65 for protection against dust and humidity. The system is suited for MEN boards F11S, F12N, F13, F14, F15, F17, F18, F19P and F50C.
NAVRHNEME VÁM ŘEŠENÍ NA KLÍČ
Hledáte technologického partnera? Neváhejte se na nás obrátit.