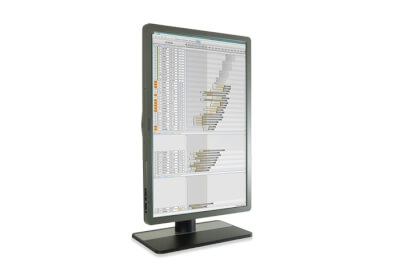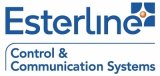 Codis MDRC-2224 ATM
24" Auxiliary Display for Air Traffic Control (ATC). Because of the growing reliance on advanced software tools, the need for more diverse HMI display surfaces in ATC and ATM environments increases.
PRODUKT JIŽ NENÍ URČEN K PRODEJI
Popis
Benefits

Unequaled image quality
Featuring the latest LCD panel technologies, the MDRC-2224 ATM display offers brightness uniformity in white, gray, and black images. The wide viewing angle, high contrast, and anti-reflective surface allow you to observe data at a glance, and in the best possible conditions.

Unique design
The fan-less design ensures noiseless operation for improved operator comfort. All cables are hidden and connectors are easily accessible. Thanks to its slim design, low weight and mechanical flexibility, this display offers new opportunities to reduce plant and energy costs for control center designers. Furthermore, the bezel color scheme matches perfectly with the MDP-471/4 main radar screen.

Green performance
The MDRC-2224 ATM display is designed and assembled with special attention for the protection of our environment. It uses mercury-free and energy-saving LED backlights, significantly reducing power consumption. When not in active use, the displays consume near-zero energy and produce no heat.

Why choose the MDRC-2224 ATM 24-inch display?


    Low life cycle cost
    I/O compatibility with sources up to WUXGA (1920x1200)
    Usable in portrait and landscape mode
    Widescreen aspect ratio
    No reflection and high contrast at an ultra-wide viewing angle
    High and stable backlight brightness
    Noiseless performance thanks to fan-less design
    Lightweight and stylish design
    Energy-efficient
    Easy integration with main radar display
    Long-term support with 3-year warranty
    Worldwide acceptance
NAVRHNEME VÁM ŘEŠENÍ NA KLÍČ
Hledáte technologického partnera? Neváhejte se na nás obrátit.