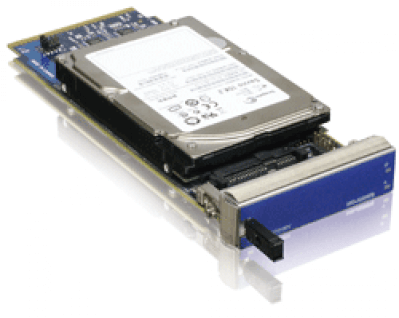 AM4520
AM4520 AdvancedMC SAS Module - Full-Size / Mid-Size Full-Size / Mid-Size (AMC.0 Rev 2.0*) AMC.3 compliant Up to 146 GB capacity 10,000 rpm, 4.1ms average seek time 8-Mbyte cache buffer for improved performance S.M.A.R.T. technology capable Manage
PRODUKT JIŽ NENÍ URČEN K PRODEJI
Detail
High Reliability Storage Medium for Communications
AdvancecdMC modules are the key to extending the value of
AdvancedTCA platforms designed for multiple applications in the wireless / wireline network infrastructure.
The Kontron AM4520 AdvancedMC SAS module is the ideal high performance, highly reliable storage media for open modular communications solutions that need to achieve higher IOPs (input/output per second) performance in space-constrained network infrastructures. Available in either Mid-Size or Full-Size formfactors, the Kontron AM4520 SAS module offers up to 146 GByte storage capacity.
Built in accordance to the AMC.0* and AMC.3 specifications,
the AM4520 features a 10,000 rpm spindle plus the industry's highest reliability of 1.4M hours MTBF.
As a hot-swappable field replaceable unit (FRU), the AM4520 also follows the same stringent carrier grade RASM feature set, namely - Reliability, Availability, Serviceability, Maintainability. When integrated with AdvancedTCA platforms, the AM4520 SAS module helps conserve valuable system AdvancedTCA system slots, ensuring greater economies of scale and reduced OPEX.
Vlastnosti
| | |
| --- | --- |
| Access | 10,000 RPM, avg seek time 4.1ms |
| Capacity | 76 GByte or 143 GByte |
| Characteristics | 24 hours / 7 days operation |
| Compliance | AMC.0 R2.0 / AMC.3 R1.0 |
| Form Factor | Full-size or mid-size |
| Interface | SAS |
NAVRHNEME VÁM ŘEŠENÍ NA KLÍČ
Hledáte technologického partnera? Neváhejte se na nás obrátit.