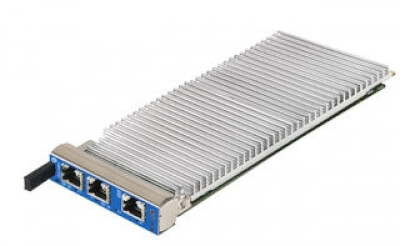 AM4100
Processor AdvancedMC module with Freescale dual-core MPC8641D PowerPC AMC Processor Module, Single module, Mid/Full-size (dependent on CPU clock speed) Freescale dual-core MPC8641D PowerPC, 1.0/1.33/1.5 GHz Up to 2 GByte soldered SDRAM memory with EC
PRODUKT JIŽ NENÍ URČEN K PRODEJI
Detail
Processor AMC based on Freescale Power Architecture (PowerPC) CPU
The AM4100 is a scalable and flexible Single Mid- or Full-size Advanced Mezzanine Card (AMC). The board is built around the leading-edge Freescale dual-core MPC8641D Power Architecture (PowerPC) CPU.
The module feature up to 2 GB registered Double Data Rate (DDR2) memory with Error Checking and Correcting (ECC) running at up to 533 MHz. Four integrated Gigabit Ethernet controllers ensure a maximum data throughput.
Signal processing applications are well supported by the integrated DSP-like Altivec vector processing unit
Perfectly suited for high-performance communication systems, the board is an ideal base for enterprise networking, telecom transmision, switching and routing applications. Furthermore, the AM4100 also fits into industrial environments, e.g. in MicroTCA systems, for applications like signal, and image processing.
The careful selection of high temperature resistant components ensure a high product qualitiy. This, together with a high level of scalability, reliability, and stability, make this stateof-the-art product a perfect core technology for long-life embedded applications.
Comprehensive board support packages (BSP) are available for Linux and VxWorks.
Vlastnosti
| | |
| --- | --- |
| CPU | Freescale MPC8641D Dual Core Power Architecture processor, 1.5 GHz |
| DRAM | 0.5/1/2 GB soldered DDR2 (533 MHz) memory with ECC |
| Chipset | - |
| Compliance | PICMG: AMC.0 R2.0 / AMC.1 / AMC.2 / AMC.4, Support for IPMI Category |
| Connectivity | System Interconnect: 2x GbE (opt. 4x GbE), 1x PCI-Express x4 or 1x sRIO x4, Debug Port, Com Port |
| CPU L2 Cache | Dual 1 MByte |
| Flash | 512 MB NAND Flash with onboard controller for application code and data (up to 2 GB possible) |
| Form Factor | Single width, full-size or mid-size |
| Front Side Bus | - |
| Frontpanel | 2x GbE, 1x COM (RJ45), 4 Control/Status LEDs (bi color) |
| Graphics | - |
| Options | - |
NAVRHNEME VÁM ŘEŠENÍ NA KLÍČ
Hledáte technologického partnera? Neváhejte se na nás obrátit.